Fall 2023 Veterans Scholarship Ceremony
On November 7, the Student Veterans Resource Center (SVRC) welcomed more than 200 students and guests to the Tate Student Center Grand Hall for the SVRC's annual Veterans Week Scholarship Ceremony. The SVRC and its supporters awarded more than 165 scholarships with a combined value of $155,310 to UGA student veterans. This semester, 21 donors supported 138 students through multiple endowments or gifts. 
Jon Segars, director of the SVRC, said, "It is a great feeling to help those who have given so much in the defense of our freedom, yet they rarely ask for assistance."
Since 2013 the SVRC has supported student veterans in three distinct ways: by easing the transition from military service to higher education; by enabling access to the many resources available; and by facilitating career readiness for those entering the global workforce and for those returning to military service. The SVRC offers scholarships to all student veterans twice a year, and the awards ceremonies coincide with Veterans Day and with Spring graduation.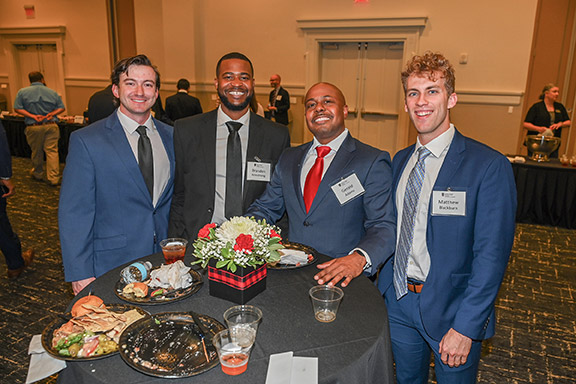 "Scholarships are just one of the many ways we care for veterans, and it is very nice to have generous donors to help us," Segars said. "It is also exciting to have our donors present their awards in our ceremonies and for them to get to know our students on a personal level."
This year, 343 Student Veterans engaged with the SVRC and the Student Veterans Association. 60% of those connections were on the Athens campus, 20% on extended campuses, and 20% engaged online.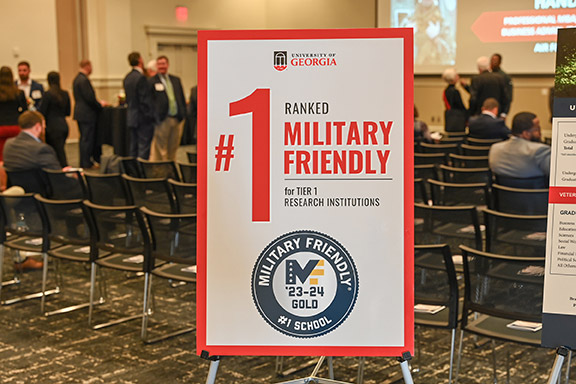 The University of Georgia was recently recognized as a Best For Vets school by Military Times for the ninth consecutive year. UGA also holds claim to the #1 Military Friendly, Tier 1 Research Institution for the 2023 – 2024 school year. UGA has earned this ranking in three of the past six years (GI Jobs Magazine).
For more information, contact Jon Segars at 706-542-7872 or email jon.segars@uga.edu.
By Madison Imparato, Digital Marketing Assistant in Division of Student Affairs