Student Veteran and ROTC Cadet receives national recognition
Soon-to-be Army medical services officer earns prestigious George C. Marshall Award
One would not immediately suspect that Caitlyn Davis actively serves in the Army Reserves and UGA ROTC program. She admits that she may blend in as a typical college student. During the week, the nutritional sciences major attends classes, but one weekend per month she serves as a medic. Davis recently received the George C. Marshall Award, a prestigious recognition of her scholarship, leadership, physical fitness, and community involvement as an ROTC cadet. Davis has been a staple leader in UGA's ROTC program. She scored a perfect score on the Army Combat Fitness Test and is actively involved in the Student Veterans Association.
Davis was a varsity softball athlete at her high school in Warner Robins, Georgia. She continued her softball career at Georgia College in Milledgeville, but after one year, she hung up her cleats and joined the Army Reserves as a medic. Six months later, she was in Fort Sill, Oklahoma, for basic training, where she would graduate #1 in her battery of 120 soldiers. Following basic training, Davis served at Martin Army Community Hospital at Fort Benning and later as a medic supporting the Army's 3rd Ranger Battalion.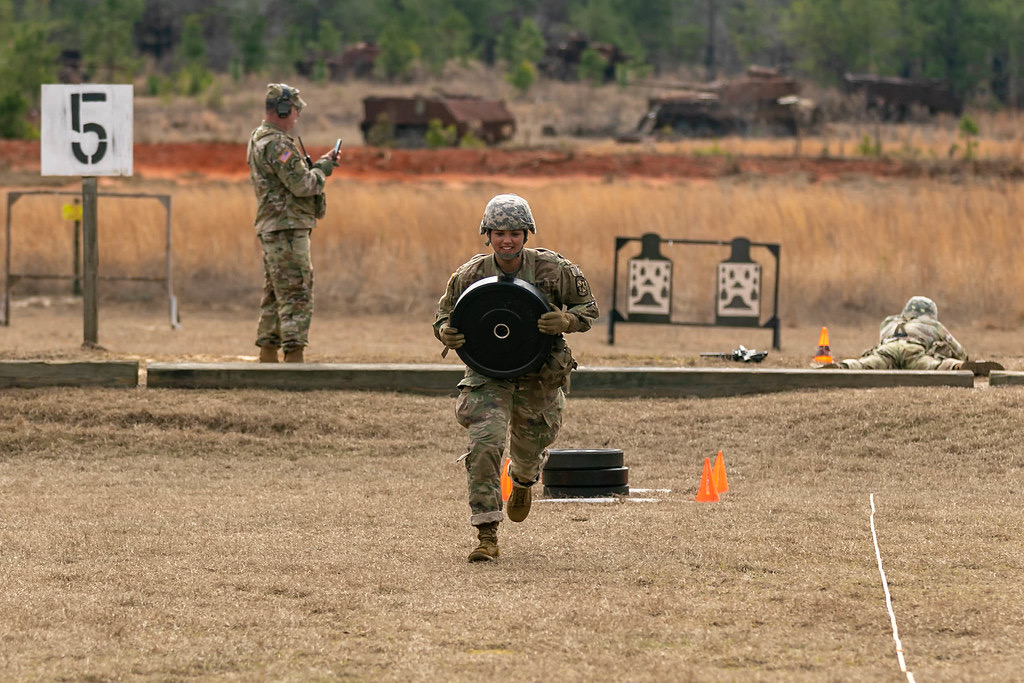 At the onset of the pandemic, Davis knew she wanted to go back to school. Davis enrolled at UGA and joined UGA's ROTC program. Graduating this May, Davis was recently ranked in the top 2% of the Nation's 6,000 cadets.
Davis's best asset may be her heart for people and the military. She explained that she fits well within the military ethos of "selfless service."
"I think the military does a great job of attracting those who are naturally selfless," said Davis. "People who want to serve, who think less of themselves, put others' needs ahead of their own, and genuinely want to see each other succeed. That's why I just love the military—it comes with the best people."
Davis enjoys getting to know everybody. The military's draw of bringing together a melting pot of individuals from different backgrounds or countries, continues to be her draw to continued service in the future.
"You make lifelong friendships," she said. "The same people I did basic training with six years ago, who are now living in Wisconsin and Oregon, I still talk to everyday. There's something about connecting through the challenges of the military, like basic training for example, that makes the best lifelong friendships."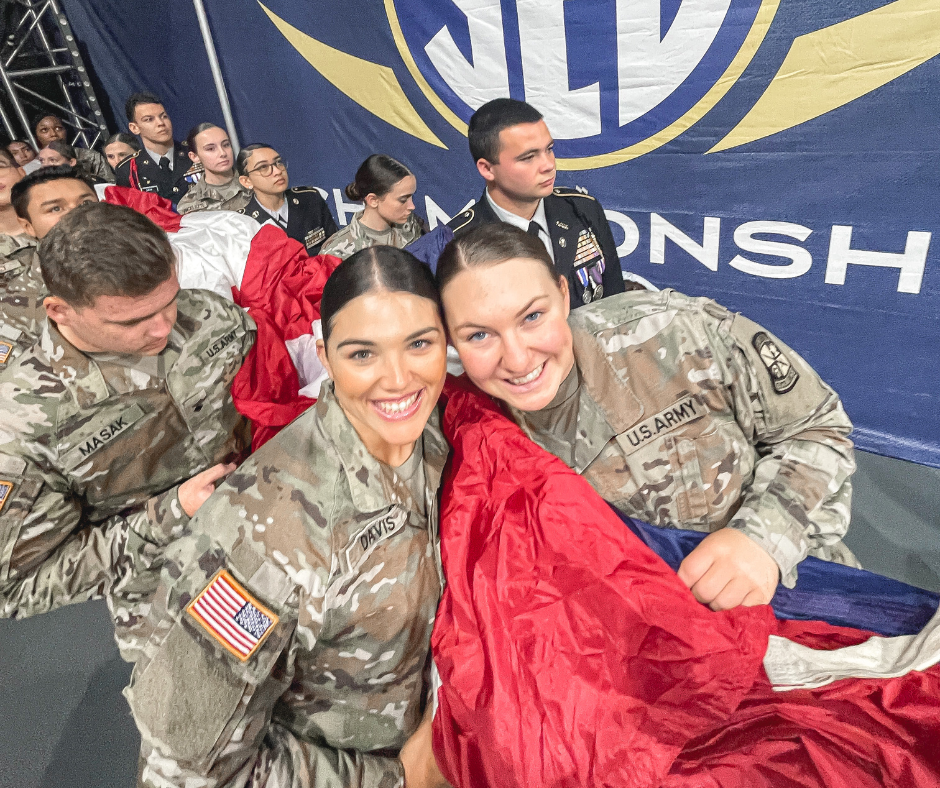 Being a student veteran or military-connected student can be challenging. Davis recounted past moments when fellow students learned she was military-connected and acted apprehensively.
"I think they assume that you come with a lot of baggage- that you are broken- but what they don't realize is that the military has so many jobs," she said. "Thousands of people play thousands of different roles. Not every veteran is the same. We have all these movies and TV shows that portray veterans one way—but that's not always how being a veteran is, everybody's experience is different in the military."
Davis encourages all UGA students to go out of their way to engage with student veterans. When student veterans initially start at UGA, they typically don't have a lot of friends, similar to other transfer or freshman students. Age differences can present a challenge, as well — the average age of a UGA student veteran is 33. The remedy, according to Davis, is for student veterans and their fellow students to approach each other with an open-mind to a possible great friendships.
"Veterans are proud of their service, but they also got out of the military ready to start fresh," she said. "They're interested in the same things other students are interested in—attending UGA to better themselves, start an exciting career, and make new lifelong friends."
Davis is most proud of her position as a mentor for the Juniors in her ROTC program.
"I can't describe what it means to me to get to see their growth from last year to this year," she said. "How they simultaneously push themselves and build up others around them. It's an amazing feeling to be a part of the program and really inspires me."
Following her graduation this May, Davis will commission as a second lieutenant in the Army. She will go to training in August and transition to her unit where eventually she'll lead a platoon of 40 people. Davis would also like to be a physician's assistant and continue being an advocate for soldiers.
"The Army has a saying, 'Mission first, people always,'" she said. "You always put people ahead of yourself because caring about people goes a lot further than your career ever will."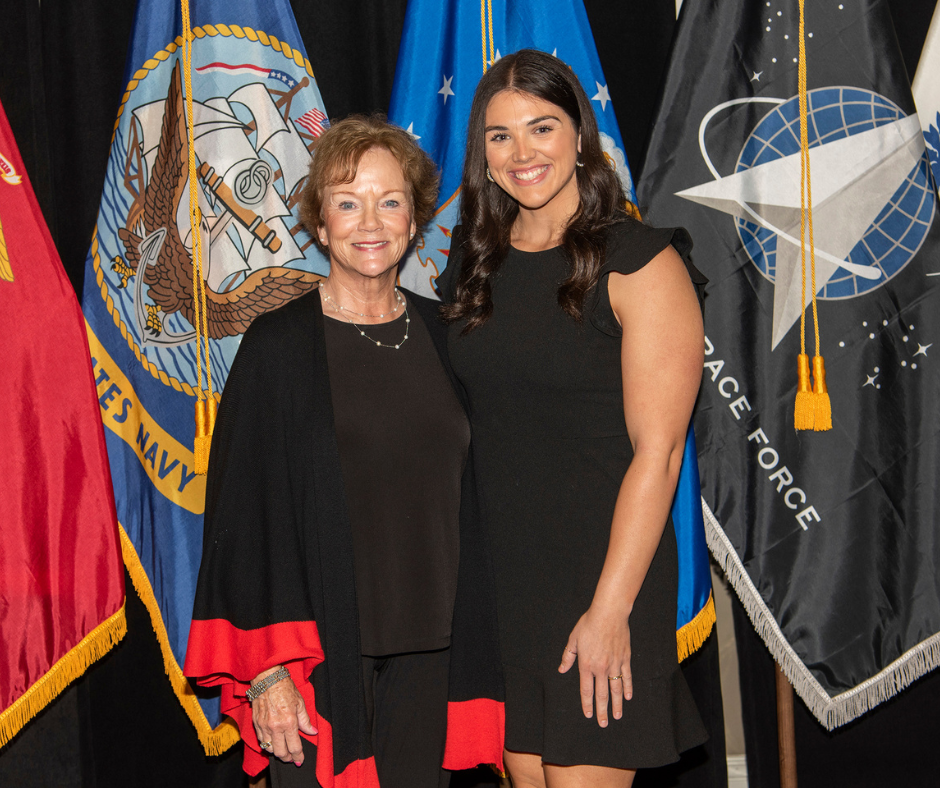 The Student Veterans Resource Center is a department within UGA's Division of Student Affairs. As part of its purpose, the SVRC partners with The Student Veterans Association, whose members provide student veteran leadership and collaboration on campus. For more information regarding the SVRC, contact Jon Segars at 706-542-7872, email jon.segars@uga.edu or learn more online at svrc.uga.edu.
By: Amber George, Growth Marketing Manager