Over 100 New and Returning Students Celebrated at Dogs 4 Dawgs Welcome Dinner
On Monday night, the Office of the Dean of Students fed over 100 new students and returning student leaders at their annual Dogs 4 Dawgs Welcome Dinner for incoming students. Students crammed in tightly in Tate Reception Hall as they enjoyed delicious hotdogs, burgers, and BBQ chicken sandwiches catered by Doc & Roc Henderson BBQ. During dinner, the new dawgs listened to welcome words from Vice President of Student Affairs, Victor Wilson, and Dean of Students, Dr. Bill McDonald.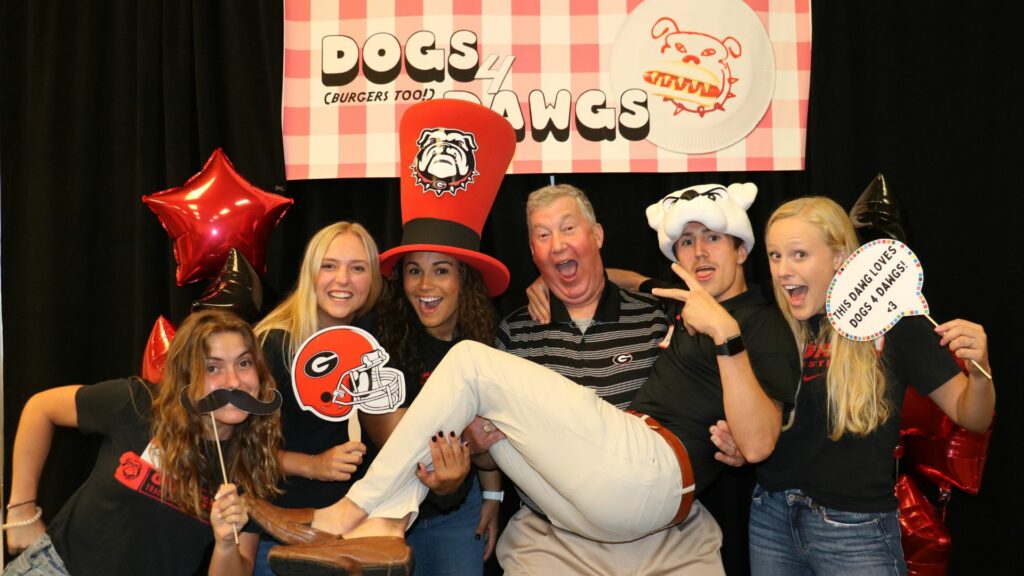 Students laughed as they discussed table "icebreakers" amongst themselves, posed for a photo op with Hairy Dawg, and reconnected with the summer's OLs. Also in attendance were other student leaders from several student-led organizations on campus. These leaders casually mingled with the new students sharing about their respective groups and reminiscing on their first year at UGA. New students made exciting plans for the months to come. The event itself will be memorable as nearly 30 of them won UGA swag door prizes ranging from coffee mugs to car flags or baseball hats to plush bulldog ugas. Majority of the group walked away with some form of swag or keepsake. Every student walked away with a full, happy stomach.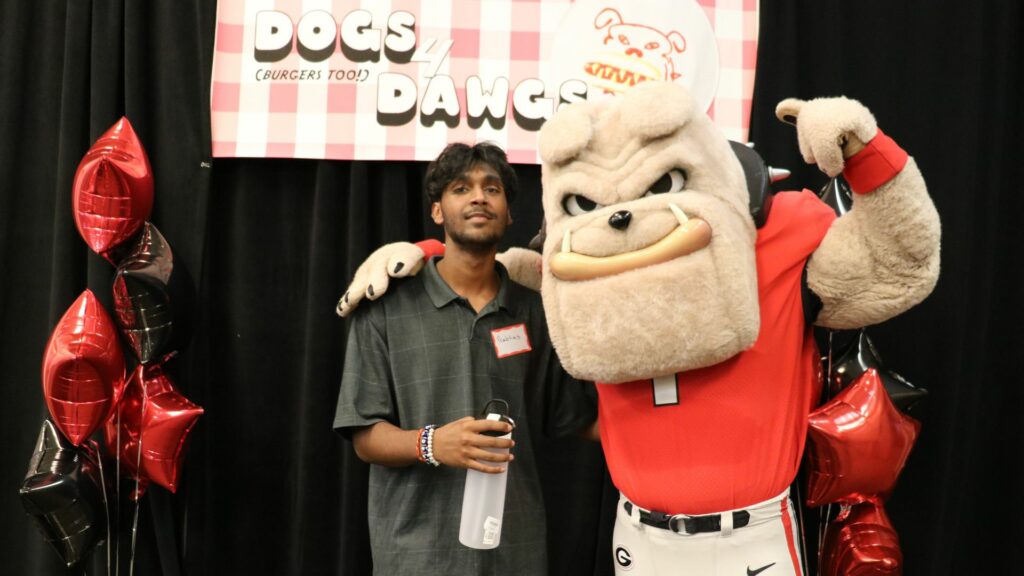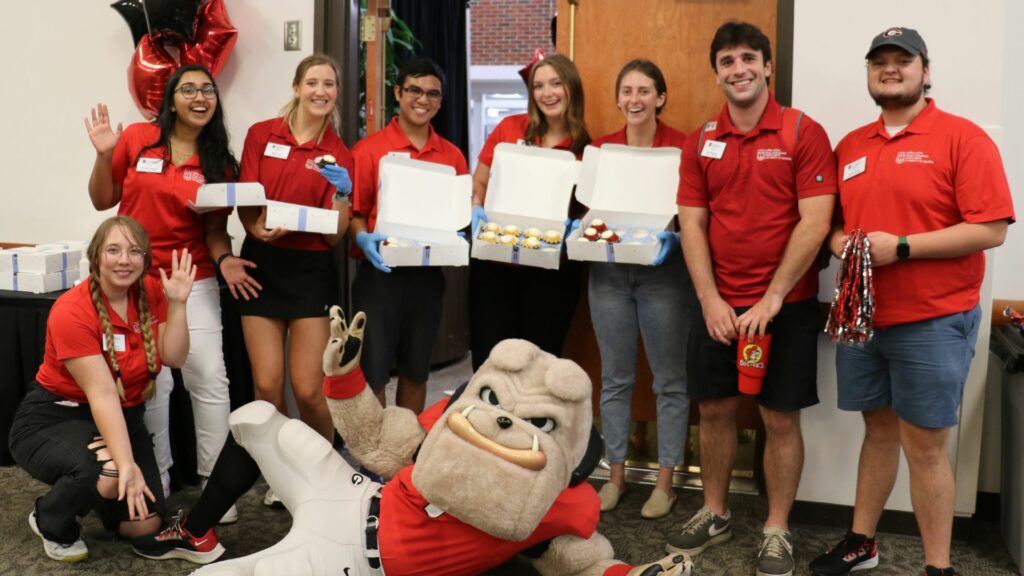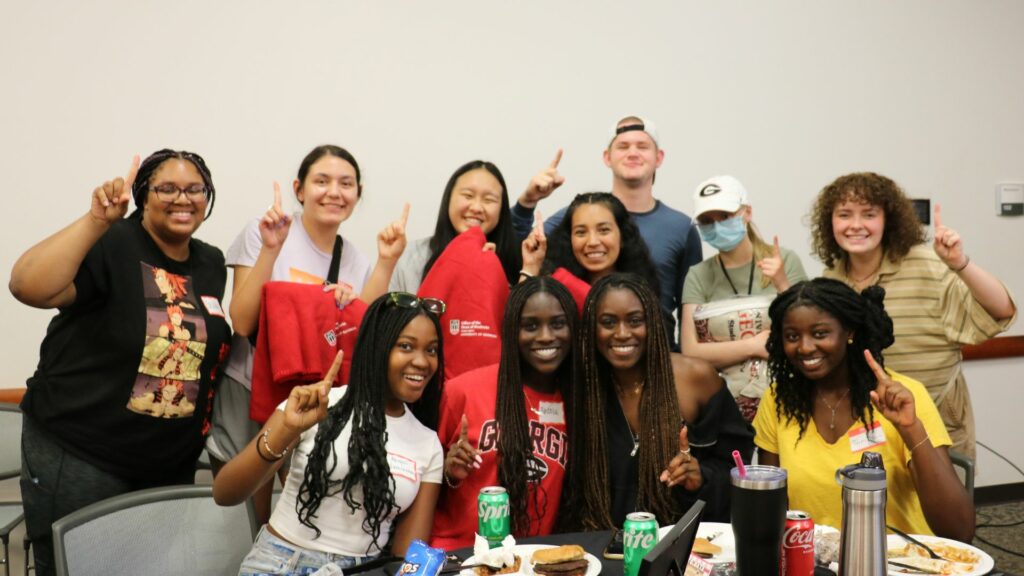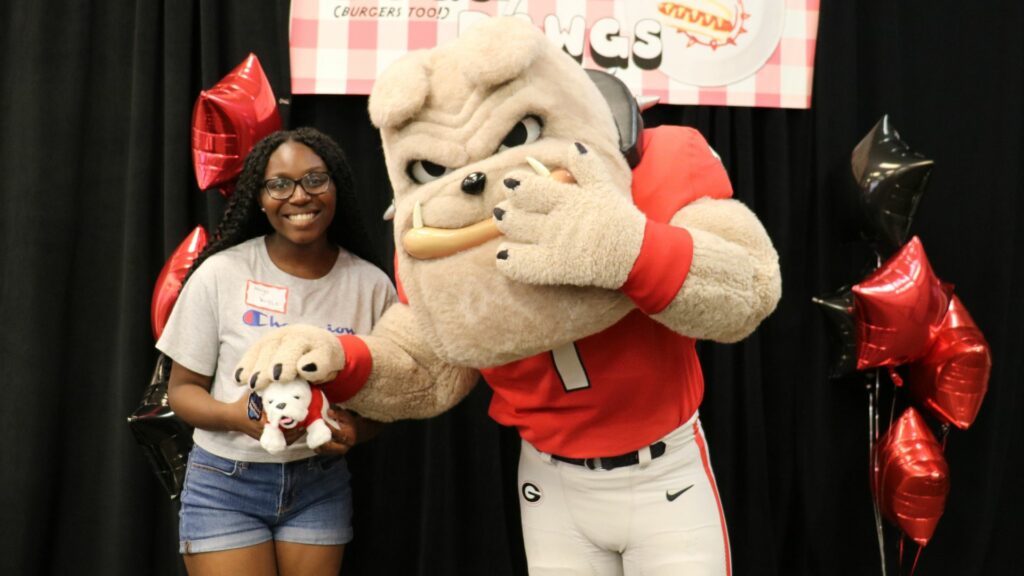 Part of the mission of the Office of the Dean of Students is to help students create thriving communities both on campus and in the world around them. It was evident from the smiles of students returning to their residence halls that this welcome dinner had done just that.
Students interested in attending other events with the Dean can sign-up for Gettin' Down with the Dean email list where students receive event opportunities to attend concerts, lunches, coffee breaks, athletic events, and more. All of these are at no cost to the student, thanks to the generosity of the Parent Leadership Council.
By: Amber George, Assistant to the Dean of Students for Marketing and Communication