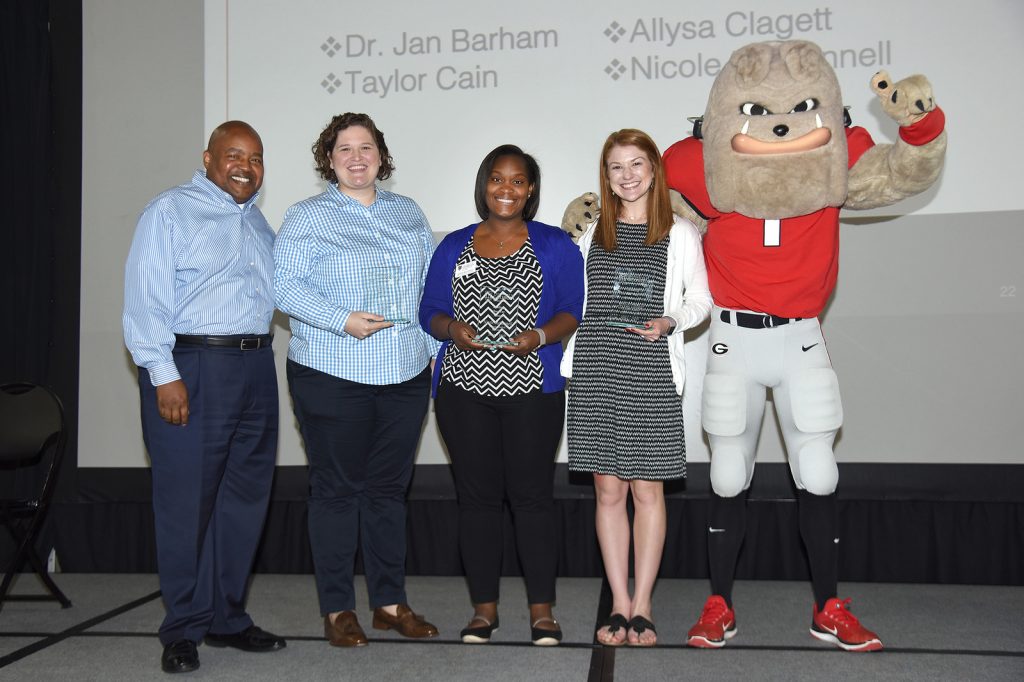 Thank you, Student Affairs Staff!
The Division of Student Affairs strives to recognize staff for their contributions to the division and to the profession, and encourages staff to nominate themselves and their coworkers for outstanding work.
---
The Annual Student Affairs Celebration is a time for recognizing staff accomplishments and contributions to Student Affairs. Occurring during the university's staff appreciation week, it's a time for staff to network and build community with colleagues across the division.
Check out our Professional Award Opportunities page for information on upcoming national and regional awards and a tutorial on how to write a compelling award nomination!
Interested in recognizing coworkers across the Division, or being recognized yourself? Give our Staff Spotlight page a look to access the nomination form, as well as read about the incredible staff across the division who have been highlighted so far.
Staff Spotlights: Sharing the stories of staff in UGA Student Affairs
Nominate someone to be recognized for their hard work!
Staff Awards
The Student Affairs Staff Awards, given to deserving staff across the division and the University, recognize outstanding accomplishments and leadership in student affairs at the University of Georgia.