MEET VICE PRESIDENT
VICTOR K. WILSON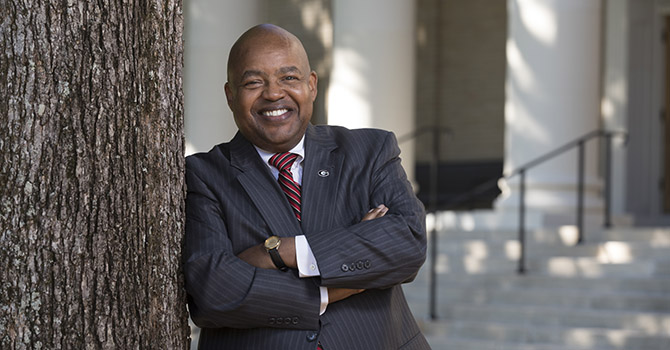 Victor K. Wilson is Vice President for Student Affairs at the University of Georgia. With almost four decades of experience in higher education administration and student affairs, he has served as a strong advocate for students and student development, particularly the inclusion and success of students from historically underrepresented groups.
Wilson has authored numerous scholarly articles and given presentations on issues of race, ethics, crisis management, and staff development in higher education. He has held leadership roles in several national organizations, including the National Orientation Directors Association (NODA) and the National Association of Student Personnel Administrators (NASPA). He also serves on several boards including the National Board of Directors for Sigma Phi Epsilon Fraternity and on the Boards of Directors for the St. Mary's Health Care System, Athens Academy, and the Red Cross of Northeast Georgia.
At UGA, Wilson oversees a Student Affairs division of 16 departments and 600 staff members dedicated to enrich student learning and support student development and growth. Wilson received both his bachelor's degree in Social Work and master's degree in Education from the University of Georgia.
A trained vocalist, he enjoys music of all types, college football, reading, and has a keen interest in U.S. presidential history.
Wilson holds a bachelor's degree in Social Work and master's degree in Education, both from the University of Georgia.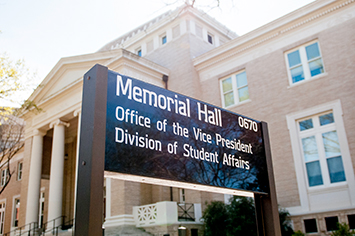 Memorial Hall, which houses: – Office of the Vice President for Student Affairs – Academic Programs and Initiatives – International Student Life – LGBT Resource Center – Multicultural Services and Programs – Student Conduct – Student Affairs Communications and Marketing Initiatives – Student Affairs Assessment and Staff Development – Student Affairs Development – Collegiate Recovery Community