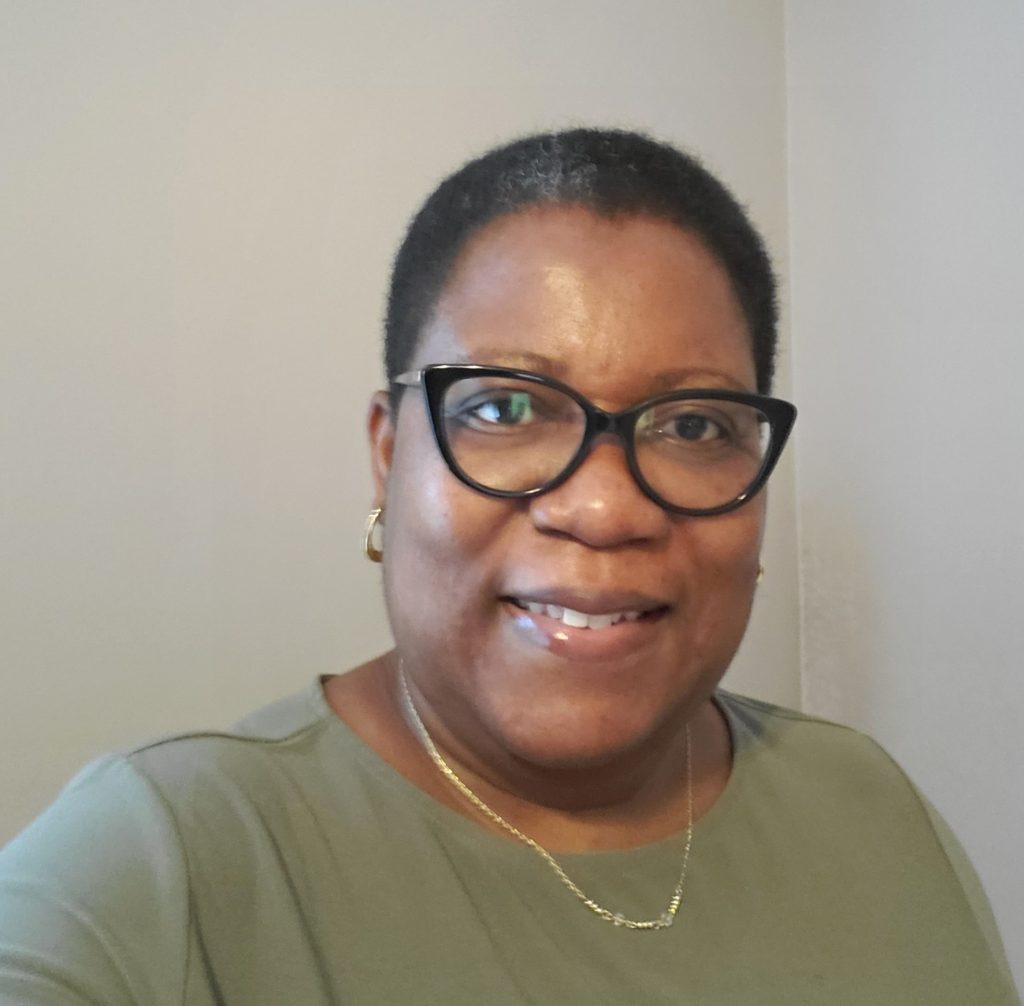 Mildred Anderson, University Housing
Human Resources Manager – University Housing
Achiever – Responsibility – Developer – Strategic – Arranger
Mildred was nominated for a Staff Spotlight by a colleage, who shared the following:
Are you from Georgia? If not, where are you from? (i.e., where do you call "home"?)
I was born and raised in Ghana and lived there most of my life, specifically in Kumasi. I relocated to Athens about 16 years ago. I call Athens home now, but I hope to move back to Ghana somewhere down the line.
How long have you worked at UGA?
Since January 2014.
What does a "day in the life" look like for you at work?  
My day typically starts with emails and then following up with units/employees in Housing and across campus with a sprinkling of meetings in between. On any given day, I could be consulting with supervisors and employees on employee relations issues, payroll, compensation, policy, identifying resources, etc.
What are three things you love most about your job?
No two working days are the same for me and that keeps things interesting and very creative and helps me grow as a person and in my job as well. The unpredictability keeps me on my toes.
When I am able to help a staff member with an issue that needs resolution.
The awesome people I get to work/cross paths with who show such professionalism and dedication.
Who do you look up to/ admire?
My mother. She has defied so many odds to be what she is today and she inspires me every day to be the best human possible.
What are things that you do for fun/hobbies? 
Reading. I do that a lot. Very much, actually. I love listening to music and discovering new artistes/music in the classic pop, new age and operatic pop genres. I don't have a sense of rhythm so it doesn't involve any dancing to the music. Just head bobbing and lip synching.
What might be something that you would like other staff to know about your job?
The Housing HR office is here to do our part in creating a position and productive workplace that enhances your work life. We're here to help!
What might be some ways that staff could collaborate or partner with you?
Whether it is payroll, training and professional development, wellness or any workplace related issue, I am happy to facilitate opportunities for staff.
Anything you would like to share that you would like other staff to know about you?  
My door is always open. Please walk in anytime even if you aren't sure it is HR-related. We'll work through it together.
What advice would you have for new staff joining UGA Student Affairs?
Get to know other areas of UGA and make connections as much as you can. Take advantage of the benefits that UGA and the division has to offer to grow personally and professionally. If your work allows, say yes often to opportunities that fall outside your job duties and responsibilities.And last but not the least – make self-care a priority.
What is one question you wished we asked and what is the answer?
Probably what is my favorite type of nuts? Pecans. If you want to entice me to eat anything, put pecans on/in it.
What is the coolest thing you have ever done and why? 
I suppose most people would start out with a smoother, gentler ride, but my first ever rollercoaster ride was on the Goliath at Six Flags a couple of years ago. Why I did that? Still a mystery to me. I know though it was one of the most exhilarating, longest, and scariest 3.5 minutes of my life.
Nominate someone to be recognized for their hard work!
Staff Spotlights: Sharing the stories of staff in UGA Student Affairs
Contact Us
408 Memorial Hall
University of Georgia
Athens, GA 30602
James Crawford
Student Affairs Staff Development Lead
jcrawford@uga.edu 
Matthew Waller
Chief of Staff
mewaller@uga.edu