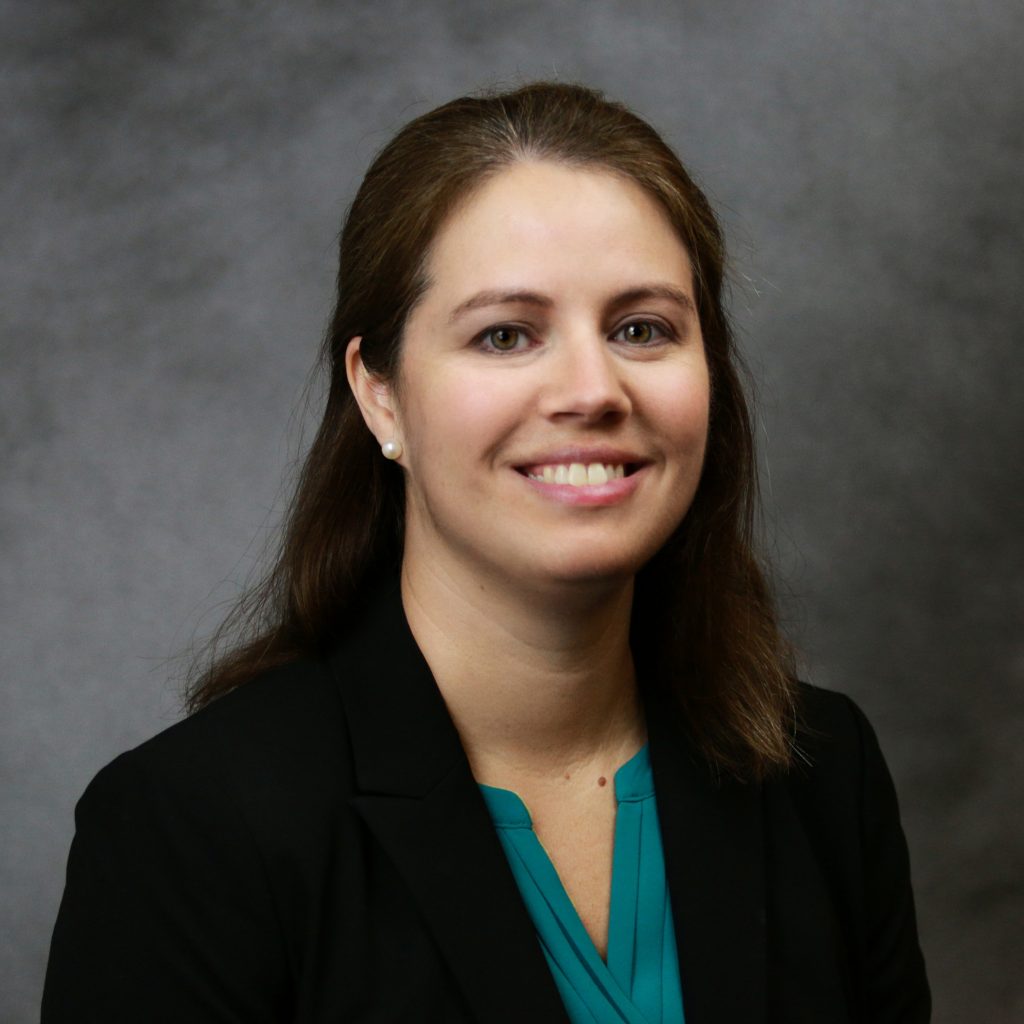 Coordinator for Public Relations – Recreational Sports
Adaptability – Connectedness – Harmony – Individualization – Maximizer
Heather's nominator had the following to say about her:
"Heather recently completed the Ramsey Student Center virtual tour. With Ramsey being such a large facility, one can understand how big of an undertaking this was. She worked closely with Wes Summers and Helen Kim on getting this completed. Heather is also responsible for the marketing and promotion of all Rec Sports programs and services. With so many things happening with this department, she is quite deserving of some recognition for all of her hard work."
Are you from Georgia? If not, where are you from? (i.e., where do you call "home"?)

I grew up in Jefferson, Ga and currently live in Winder. Georgia has always been home.
How long have you worked at UGA?
Almost 4 years
What's your favorite UGA tradition?
Attending UGA Basketball games with my family
What does a "day in the life" look like for you at work?
I spend a lot of time working with my student staff giving feedback and guidance on projects they are managing. I am often in the marketing office talking with students. Depending on the season, the majority of my remaining time is either spent planning and preparing for the next semester or out at events around campus talking about Rec Sports.
What are three things you love most about your job?
The people I work with. These people are the best set of coworkers I've ever worked with. Every day brings a new challenge which needs solving. I enjoy the creative problem solving which comes with the position. It's a lot of fun to work in a gym. There is energy and enthusiasm seeping out of the bricks and tiles, and it is invigorating.
What are your hobbies or favorite things to do for fun?
Gardening- I love playing in my flower beds.
Martial arts- I used to run a martials arts school with my husband, and I still love practicing.
Baking- I've always enjoyed baking, but during the height of the pandemic I added baking bread to my list of favorite things. When there is time, I'll be online looking for a new recipe to try.
What might be some ways that staff could collaborate or partner with you?
We are all here #forthestudents so there's no end to the opportunities for collaboration. I am constantly looking for ways to reach new student groups, and I'm happy to partner with anyone who wants to promote well-being on campus.
What advice would you have for new staff joining UGA Student Affairs?
Don't be afraid to ask what all the acronyms mean. It was like learning a new language when I started.
What is your favorite spot on campus or in Athens?
Lake Herrick – I love being able to be get away for a few minutes and enjoy the great outdoors.
What is the coolest thing you have ever done and why?
As a former tennis player, I would say attending Wimbledon was an amazing adventure.
Nominate someone to be recognized for their hard work!
Staff Spotlights: Sharing the stories of staff in UGA Student Affairs
Contact Us
408 Memorial Hall
University of Georgia
Athens, GA 30602
James Crawford
Student Affairs Staff Development Lead
jcrawford@uga.edu 
Matthew Waller
Chief of Staff
mewaller@uga.edu