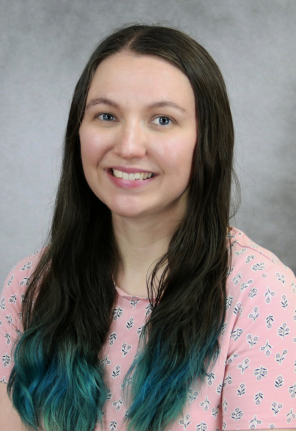 Caroline Resop-Bowman, RN, MSN – Clinic Manager and Registered Nurse for the Gynecology Clinic, University Health Center
Caroline Resop-Bowman, RN, MSN
Clinic Manager and Registered Nurse for the Gynecology Clinic, University Health Center
2022 Student Affairs Awards
Commitment to Inclusive Community Award Recipient
Your nominator spoke about your work in the University Health Center by highlighting three big initiatives you have helped lead: Shifting the naming of your clinic to the Gynecology Clinic to make it more approachable for folks with gynecological needs, your service on the Sexual Assault Response Committee, and chairing a committee to address issues around Health Equity in marginalized populations at UGA and surrounding areas.
In consideration of those three advancements, what would you like to share with other staff throughout the division about those initiatives?
I would like for staff to know the thread that ties these initiatives together, as well as all the work I do at UHC, is rooted in focusing on continual quality and process improvement. Even when achieving something important that will truly improve the experiences of the students, the next question is always "What can we do next with this… how can we make it even better?"

A huge part of that process involves understanding that you must bring in the perspectives of those most affected, not just rely on your own experience and viewpoint. A focus on diversity, equity, inclusion and belonging (DEIB) is essential to these initiatives, and with that focus we must always be willing to observe and challenge existing processes to enhance the services we provide others.
What is something that most might not know about your day-to-day or the work you all do in the Gynecology Clinic?
In my role as Gynecology Clinic manager, I am helping to run and direct a clinic with five clinicians, four nurses, five medical assistants, and two administrative assistants – and all of us come to work every day with a focus on helping students with their gynecology-related health needs.

Whether it's an annual preventative exam, a need for contraception, wanting to be tested, or just having questions about their health – we can do all these things and more, and that's just in our clinic! The care we provide can be quite complex, and we do this work while also understanding the need to be student focused.
Editor's note: The University Health Center provides many resources to students and staff. While some services are limited to only students due to the staffing capacity, there are many services open to staff including optometry for eye exams, pharmacy for prescriptions, and many more. To see an updated list of which areas and services are available to staff, check out the faculty/staff page on the University Health Center website at https://healthcenter.uga.edu/faculty-staff-info/.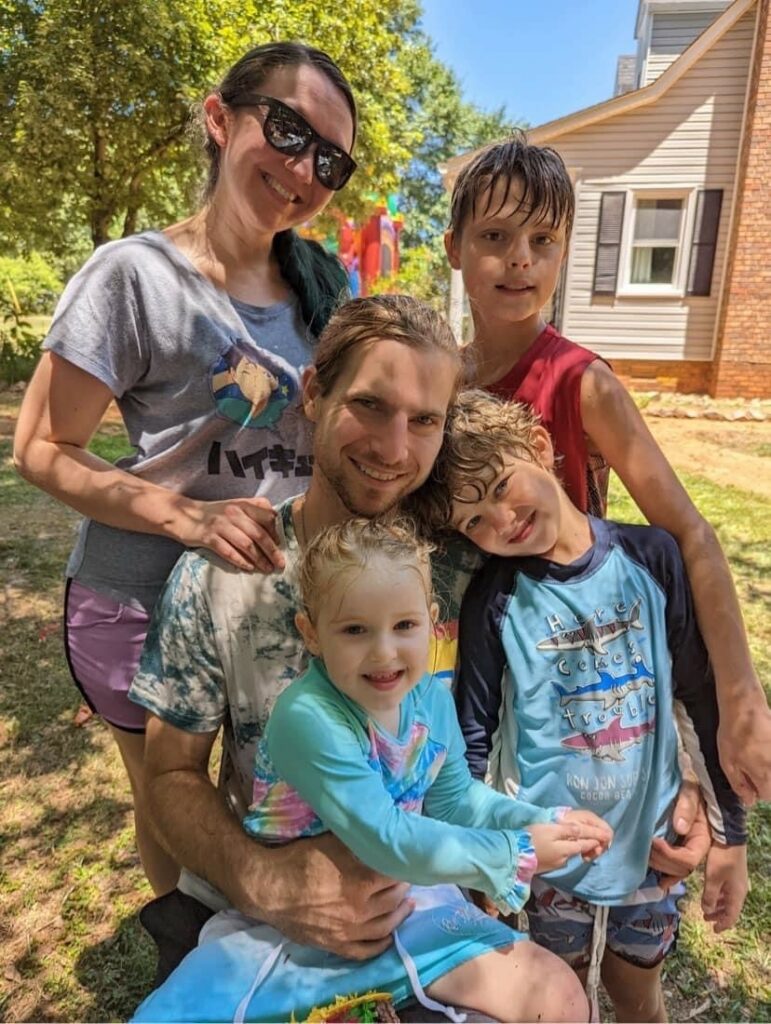 Caroline, her husband Alex, and their children Landon, Maxwell, and Elanor.
Why UGA and Why UGA still?
Pretend for a moment that I am a potential candidate considering applying to (or accepting) a position in UGA Student Affairs…
What about your role, the workplace, your experience, or the division makes you want to stay? 
I love being a nurse and it was so exciting to consider a career in healthcare at such an important institution that played a huge role in my life (I was born and raised in Athens, and I'm a UGA graduate – class of 2010)! I was not interested in a standard hospital-based work environment, so the ambulatory care career that UHC offers was right up my alley.

However, as I've worked here longer, I've truly grown to understand the importance that all parts of Student Affairs – including UHC – play in helping to support our students to succeed. It's incredibly gratifying to see the ways that we serve and support the students during their time at UGA and know that we make a lasting difference in their lives.
Athens, GA is known as being quite the fun college town with a lot to offer for the size. What are some things you like most about living and working in Athens?
I worked during my UGA undergraduate years as a server at DePalma's Italian Café, and it's still my favorite pizza in town! The Grit is also a great vegetarian/vegan restaurant with a fun local vibe. Taking a stroll through the Botanical Gardens is a lovely experience, and walking through their new Children's Garden is fun even if you don't have kids with you!
Thank you to Caroline for her willingness to be interviewed for this staff development initiative!
Nominate someone to be recognized for their hard work!
Staff Spotlights: Sharing the stories of staff in UGA Student Affairs
Contact Us
408 Memorial Hall
University of Georgia
Athens, GA 30602
James Crawford
Student Affairs Staff Development Lead
jcrawford@uga.edu