2019-2020 STAFF DEVELOPMENT WORKSHOPS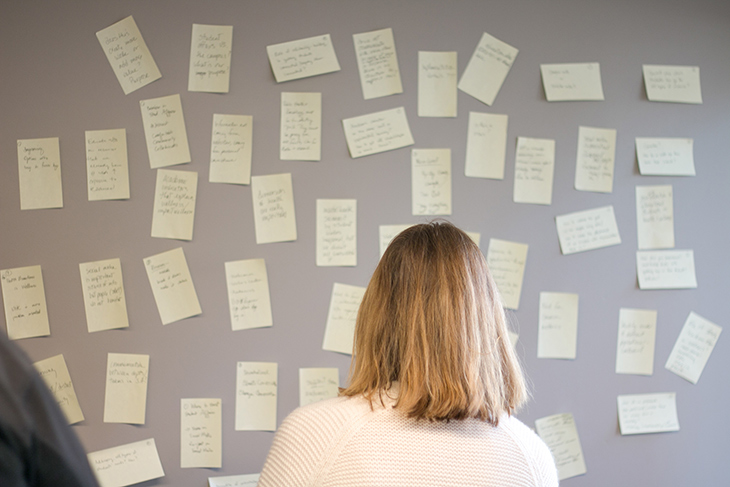 "Stronger Together: Exploring Team Strengths"
This year's staff development workshop features a curriculum designed for staff to explore what makes them great!
Building on the foundaction of the 2018-2019 "Discovering Your Strengths" workshops, the workshops for the 2019-2020 academic calendar will provide staff the space to explore their individual results from CliftonStrengths StrengthsQuest self-assessment and how their Strengths influence their team dynamic. Whether it is working on a project together or how colleagues communicate with one another, this workshop will be designed to provide groups of staff that work with each other daily an opportunity to dialogue how their unique talents influence their work. Your department's point of contact will be asked to assist staff in Student Affairs Staff Development with the coordination of workshop scheduling and logistics. If you have a member of your team that has yet to complete the CliftonStrengths Assessment or would like to request an additional workshop for your team, please contact us at ugasastaff@uga.edu.
Gallup recommends that your first time taking the CliftonStrengths StrengthsQuest (also known as "StrengthsFinder") self-assessment is likely the most accurate results possible. If you have not completed the self-assessment before, you will have the opportunity to complete it prior to your selected workshop session.  
If you have already taken CliftonStrengths StrengthsQuest, you will submit your Top 5 StrengthsQuest Themes when registering for the workshop. If you do not recall your Top 5 Strengths Themes, please head to www.strengthsquest.com and follow the prompts to request your username and password. You can also call Gallup at 1-888-211-4049 or email them at strengthsquest@gallup.com for assistance.
Have questions about CliftonStrengths StrengthsFinder or the workshops? Contact us at ugasastaff@uga.edu or (706) 542-8229
Interested in learning more about the Workshop Facilitation Team?