STAFF DEVELOPMENT CONSULTING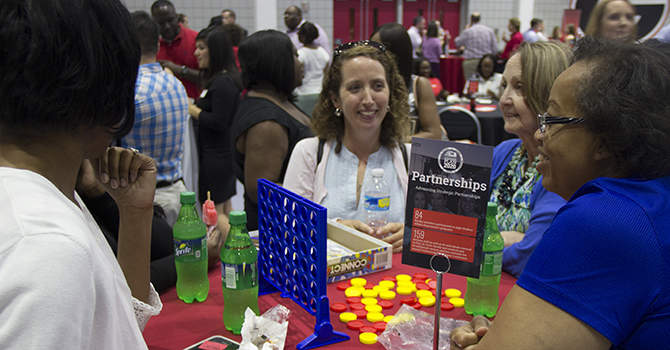 Continued development is vital to the growth and work we do in UGA Student Affairs. Student Affairs Staff Development is pleased to consult with Student Affairs departments to design professional and skill development opportunities that address department-specific needs.
Our approach to consulting is informed by our guiding values of integrity, excellence, accountability, and respect. We strive to educate and empower our colleagues and clients throughout the consultant process. We will offer guidance, feedback, and technical assistance; this will equip you with the necessary skills to design and complete your project.
To begin the consultation process, complete the online Student Affairs Staff Development Consulting request form.
Staff Development Consultation