Partners in Student Support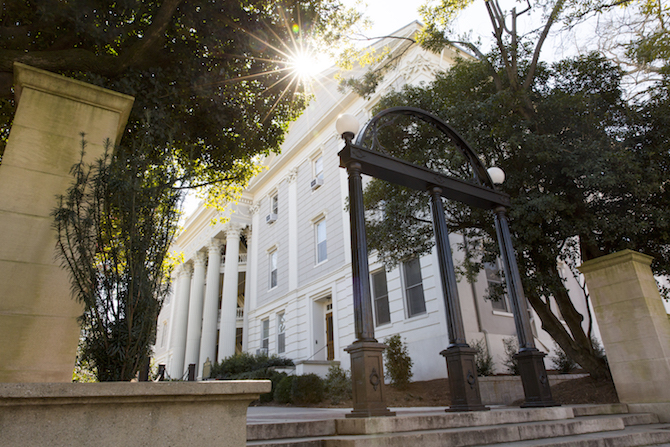 How can Student Affairs partner with you to support student success and your work as a faculty member at UGA?
Student Affairs seeks to create a more holistic student experience by advancing the integration of the student-centered work of faculty, academic and student affairs staff.
Teaching: Are you looking for ways to enrich your curriculum or do you have scholarly expertise that you would like to share with the diverse and large audiences that Student Affairs reaches? Learn more how you can enrich your curriculum by integrating Student Affairs events and programs.
Service: Are you looking for new, interesting ways to serve and deepen your impact at the university? Learn more about service opportunities for faculty.
Research: Do you have a basic research or applied project that would benefit from data gathered at, for example, University Housing residence halls? Learn more about our Faculty Research Support Funds.
In addition, Student Affairs provides professional development opportunities, has launched a Faculty Fellows Program, and helps you find the resouces you need to support your students.
DID YOU KNOW?
Student Affairs hosts nearly 70 University-approved Experiential Learning activities.
Student Affairs is home to more than 8,000 students and their families – we operate 42 different residence halls and apartment/townhome buildings across campus.
We serve over 22,000 unique patients at the University Health Center each year.
Over 750 student organizations register through the UGA Involvement Network.
More than 20,000 students engage in more than 175,000 hours of community service through Student Affairs