FACULTY RESEARCH SUPPORT FUNDS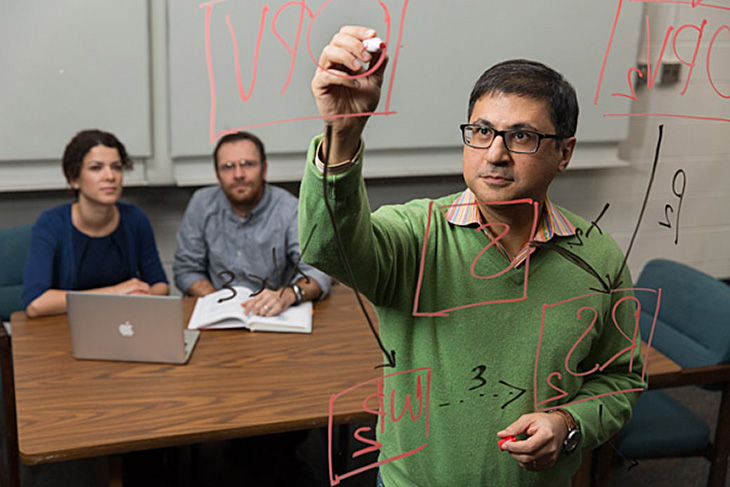 The Division of Student Affairs provides funding in the range of $500 to $5,000 to support research partnerships with University of Georgia investigators. The goal is to support research projects that can increase our understanding of elements of student success in a broad sense. If you are planning to pursue a research project that will investigate experiences of certain student populations (non-athletes with concussion, LGBT students, first-year students, etc.) or explore the impact of programs or experiences on student success, please contact Kara Fresk to learn more about available research funding.
We seek to support investigators whose projects:
Incorporate a Student Affairs facility as part of their primary research laboratories, or who partner with a Student Affairs department. Research that is conducted in partnership with University Housing, the University Health Center, the Ramsey Center, the Disability Resource Center, LGBT Resource Center, Multicultural Services & Programs, Student Veterans Resource Center or other Student Affairs programs and services would be eligible.
Address a question relevant to the mission of Student Affairs or to the connection between Academic and Student Affairs.
Assess local impact of Student Affairs' units that conduct regular, programmatic service to the Athens area (Engagement, Leadership, and Service; Office of Greek Life, etc.).
Partner with Student Affairs to evaluate program effectiveness and design strategies for various Student Affairs programs/services.
Connect Student Affairs and the Scholarship of Teaching and Learning.
Address issues related to student success, broadly defined.
We encourage you to get in touch with Matt Waller (mewaller@uga.edu) to discuss your ideas and questions. All proposals are reviewed by staff from the Office of the Vice President for Student Affairs. Other individuals may be consulted as needed.
Application Deadline
We are not accepting applications for FY21. We hope to resume funding in FY22.
Reporting and Meetings
Interim Report: All fund recipients will submit a one-page progress report and interim budget report by December 31.
Final Report: All fund recipients will submit a final report that addresses purpose of the study/background, methodology, results/findings, and implications for Student Affairs/practice by June 30.
Meetings: Faculty PIs will attend three meetings with their respective Student Affairs collaborators during the funding period (August, December, March) to discuss research plans, progress, and results.
Publication Acknowledgements
Any publication (including presentations) resulting from funding or partial funding by this program should acknowledge that funding was received from University of Georgia Student Affairs. 
*This research was supported in part by Student Affairs at the University of Georgia.