FACULTY FELLOWS IN STUDENT AFFAIRS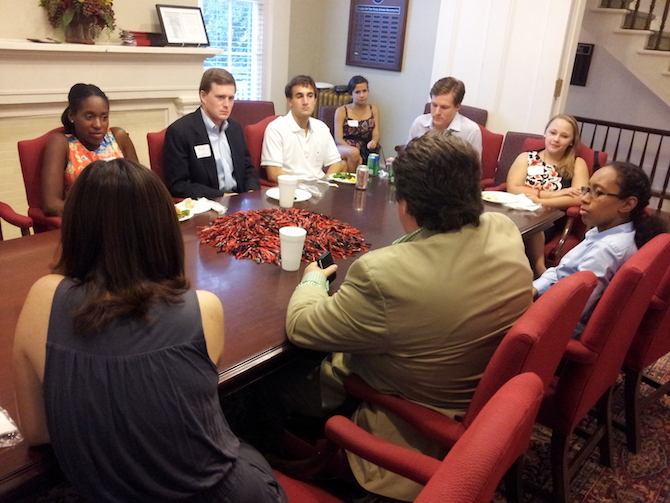 What is the Faculty Fellows Program?
The Student Affairs Faculty Fellows Program is designed to enhance connections between curricular and co-curricular learning experiences. The Fellows Program highlights Student Affairs' commitment to enhancing student learning through the creation of seamless academic partnerships and integrated, transformational, high impact learning experiences. The Fellows Program is a year-long faculty development program that provides an opportunity for selected faculty members to integrate co-curricular learning into their teaching (any setting focused on student learning) or service work. The fellows serve as campus leaders in experiential learning and campus engagement. The program provides an opportunity for faculty to enhance existing and identifying new Student Affairs/Academic Affairs partnerships that enrich student learning.
All UGA faculty, tenure track and non-tenure track, are invited to apply. Fellows receive a $600 professional development stipend.
Faculty Fellows Program Goals
Fellows become familiar with Student Affairs' learning framework, programs, and services.
Fellows develop and deepen relationships between student affairs and academic programs.
Fellows become a faculty leader for integrated learning and campus engagement.
Fellows enhance their own professional development by collaborating with various units on campus.
Requirements
Participation in a half-day retreat (date TBD).
Participation in monthly meetings
Questions? Contact Matt Waller, Chief of Staff, mewaller@uga.edu
Engaged Faculty + Engaged Students = Transformative Education