ENGAGE! CONFERENCE PROGRAM SESSIONS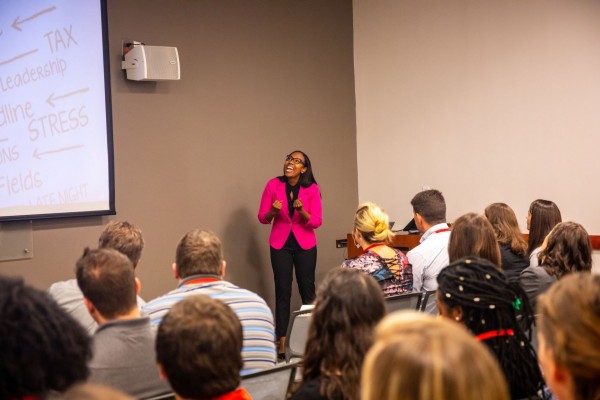 Share your talents with us at Engage! Conference 2020
Interested in presenting? Keep and eye on this space for submissions to open in early Spring 2020.

Check out our accepted programs below!
---
Each year, we host incredible presenters and attendees from throughout the Southeast region at the Engage! Conference. One of the best aspects about Engage! is the ability to meet and learn from Student Affairs practitioners from different content areas, institutions, backgrounds, and years of experience. We hope that you will join us in commiting to the growth and development of the region's professionals by submitting a program presentation for Engage! Conference 2020!
Interested in seeing what programs were at Engage! Conference 2019?
Below is a list of programs that will be at Engage! Conference 2019. Each year, the Engage! Conference features a jam-packed day of learning and networking led by keynote speakers and presenters representing institutions from throughout the Southeast.
To view the program guide from Engage! Conference 2019, click the link below.
Questions? Contact us at 706-542-8229 or ugasastaff@uga.edu
Engage! Conference 2019 Program Guide
Click the "View Programs" button to the right to view what programs will be at this year's conference.