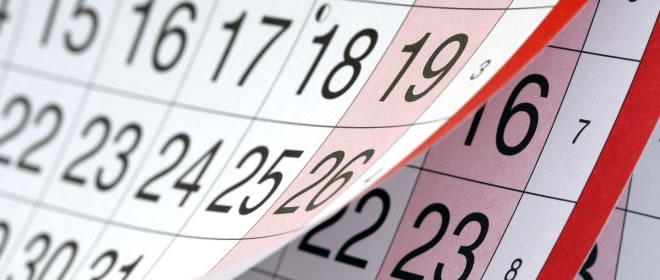 First Year Stress Calendar 
Adapted from Letting Go: A Guide to Today's College Experience 
by Karen Levin Coburn and Madge Lawrence Treeger 
Students are individuals and respond in their own ways to events during their first year of college. However, parents may anticipate several stress points when many first year students need extra support from their parents. 
Deciding among acceptances: Usually the first big decision with "life consequences" the student has made. The student may need to process disappointment at being denied or offered inadequate financial aid from their first-choice college. They may also experience "buyer's remorse". 
Summer before departure: Student's focus on spending quality time with good friends may conflict with parental expectations for quality family time before departure. Students may pick fights with parents or challenge long-standing family rules as a way of differentiating, declaring independence. Student and parent methods of dealing with the coming change may conflict. 
Leaving home: Anxiety over fitting in, getting along with roommate, achieving academically. 
Three to four weeks into the semester: Roommate honeymoon period ends; homesickness often begins. 
Fraternity/sorority recruitment or other competitive group selections (auditions): Stress over decision whether or not to participate, anxiety over the process, possible disappointment or "buyer's remorse" at the outcome. Timing differs among campuses. This event may come at the beginning of the fall semester, mid-semester, or be delayed to the spring semester. 
Midterm examinations and papers: Grades may be mediocre or poor for the first time in the student's life. 
Second Guessing: Students may regret their choice and talk of transferring to another college they considered or one attended by friends. Thanksgiving vacation: Have old friends changed? How do newly independent students relate to parents and house rules? 
End of Semester: Papers and final assignments due. For some students, this will be their first experience with comprehensive exams. 
Winter Blues: Students often consider transferring or taking a leave from school. 
Residence hall/housing arrangements for next year: Negotiating room and roommate choices for next year. On some campuses, options are limited and/or not what the student prefers (inadequate on-campus housing or sophomores required to live on campus when off-campus housing is considered preferable). 
Summer Planning: Will the student have a job? Will the student live at home or somewhere else? What will the house rules be for someone who has lived away from home for 10 months? 
Leslie Marsicano, Davidson College, 5/1/08