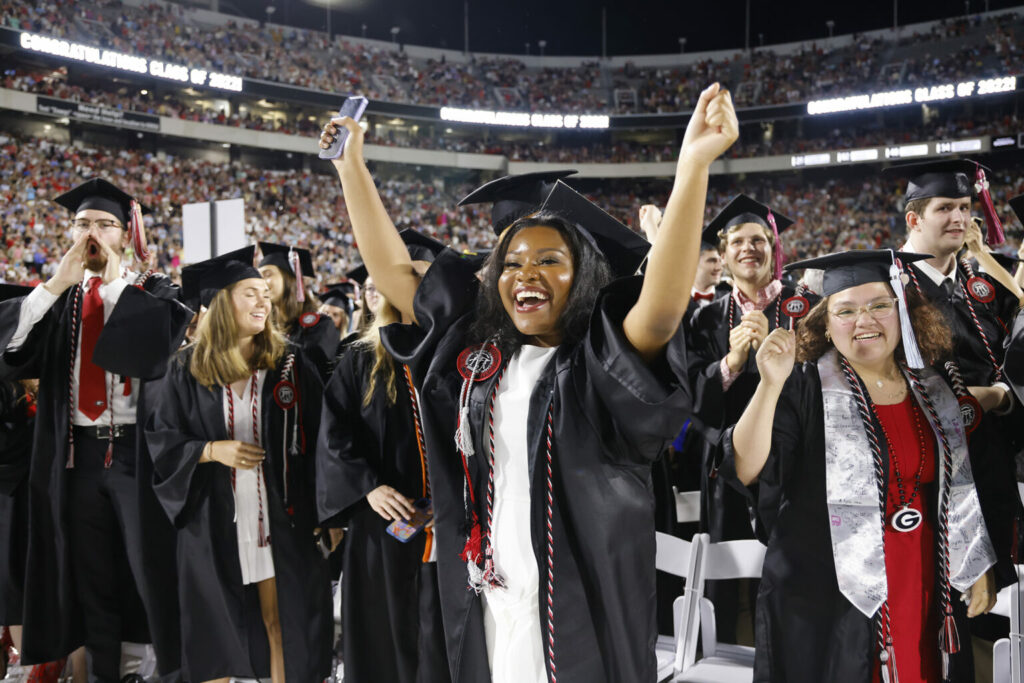 Our mission is to support your growth, enrich your learning, and help you create thriving communities. Whether you have an academic, well-being, crisis, or general need, we are here to connect you to some of the best resources UGA has to offer. If you don't know where else to turn, or don't see what you are looking for, connect with our office.
Religious Holiday Observances
UGA Freedom of Expression
Voting Information for Students
Financial Hardship Resources for Students
Counseling and Psychiatric Services
Disability Resource Center
Substance Abuse & Recovery
Personal Financial Crisis
Family Concerns
Contact the Office of the Dean of Students
Personal Crisis or Suicidal Ideation
24-hour hotline: 706-542-2273
Counseling & Psychiatric Services
Sexual Violence & Assault
24-hour hotline: 706-542-SAFE
Crime, Threats, or Acts of Violence
UGA Police: call 911
Dean of Students Ambassadors
Division of Student Affairs Student Advisory Board (DSASAB)
Campus Ministry Association
Student Affairs Diversity Fund
The Vice President of Student Affairs has established a fund for campus diversity initiatives. The goal of the diversity fund is to support initiatives that promote understanding, inclusion, and acceptance within the University of Georgia community. Campus departments and student organizations may request money from the fund in order to support these initiatives. Representatives from the DSASAB administer the fund and review requests for funding.